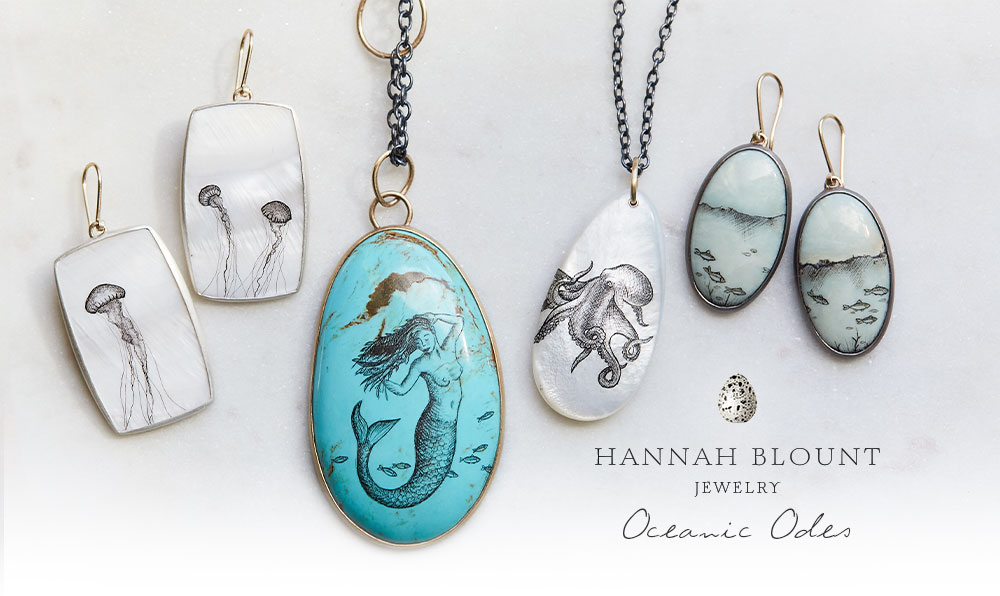 Abundant with nostalgia, hand-etched with ornate designs — HBJ's newest Scrimshaw pieces bring the poetry of the past to life in moonstruck jewelry that honors the lost art of sailors.
New Scrimshaw necklaces and earrings feature classic Victorian symbols and tell the sagas of the sea on lustrous Mother of Pearl pieces and vibrant gemstones, including Kingman turquoise and variscite.
More than adornment, each Scrimshaw piece is etched with elegance and sentimentality by Hannah herself. These one-of-a-kind, handmade heirlooms for the future are inspired by stories forgotten and serve as a talisman of protection, resistance, and nostalgia.